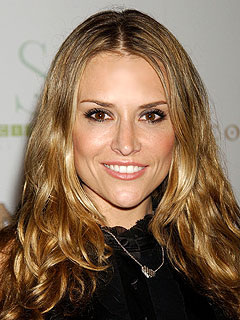 Brooke Mueller
has headed to Mexico for an "extreme" plant treatment to help cure her addictions.
The former wife of
Charlie Sheen
successfully completed a 45-day rehab stint earlier this month, but has now opted to leave the US for a programme involving hallucinogens in an attempt to achieve permanent sobriety.
Mueller will travel to a facility in Cancun and start a course of Ibogaine, a substance extracted from the iboga plant that is not yet legal to prescribe in America.
Research has suggested that it can "rewire" the brain to block addictions to alcohol, cocaine, methadone and heroin,
TMZ
reports.
Mueller
first entered rehab in April
after
refusing to submit to a random drug test
.
The check was scheduled as part of
Mueller's custody agreement with Sheen
over their 2-year-old twins Bob and Max.
The couple
divorced in November
after two years of marriage.