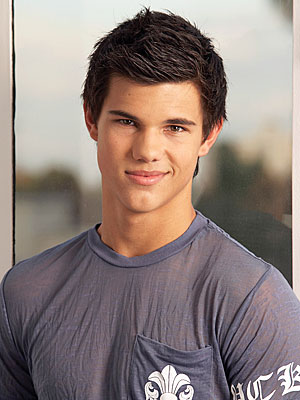 Taylor Lautner
doesn't always get along instantly with his costars especially ones he has to kiss but
Lily Collins
is different.
The Twilight actor had to lock lips with Phil Collins' actress daughter for new movie Abduction and it wasn't nearly as bad as his usual screen smooches.
"I think it depends on the person and your vibe together, because sometimes it can totally be awkward," say Taylor who is now rumored to be dating Lily.
"If you are in the moment and you are living these characters and you just forget everything else then it is fine."
Lautner recently revealed he's preparing for another deluge of whacky fan mail ahead of the release of the first part ofTwilight: Breaking Dawn later this year.
"We get a lot of stuff from Twilight fans," he said.
"We get t-shirts and sweatshirts, we get DVDs that they have edited and some of them are amazing. Scrapbooks, everything."